Utica-Rome Metropolitan Area
Utica-Rome Metropolitan Area
The League of Women Voters of the United States encourages informed and active participation in government, works to increase understanding of major public policy issues, and influences public policy through education and advocacy.
The League is proud to be nonpartisan, neither supporting nor opposing candidates or political parties at any level of government, but always working on vital issues of concern to members and the public.
The League of Women Voters of Utica-Rome Metro Area serves the people of Utica, Rome, Herkimer and the surrounding areas of Upstate NY.
_ _ _ _ _ _ _ _ _ _ _ _ _ _ _ _ _ _ _ _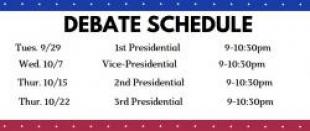 The 
League has advocated for the expansion of absentee voting options for the November election.  Our efforts were successful and now all New Yorkers have three ways to vote in the general election.
1.  Vote by Absentee Ballot:
Apply to vote by absentee ballot checking "temporary illness" on the application;
Apply to vote by absentee by mail, phone, or online: https://absenteeballot.elections.ny.gov/;
Apply to vote by absentee ballot (by phone, online or mail) by October 27;
Mail or return your absentee ballot by November 3 (absentee ballot will be mailed to you in late September or early October).
2.  Vote Early:
Voters can vote early between Oct. 24 and Nov. 1;
Poll site locations and hours vary throughout the state;
Voters (except in NYC) can go to any early voting poll site in their county to vote early;
Find your early voting poll sites and poll site hours here: https://my.lwv.org/new-york-state/voting-2020-faqs
 3.  Vote on Election Day November 3
 In New York State, voters are allowed to submit an absentee ballot and then decide to vote in person instead during early voting or on November 3.  Absentee ballots signatures are compared to poll book signatures from early voting and Election Day. Voters who are determined to have voted in person will have their absentee ballot disqualified.      
VOTE411.org
Find the races and candidates on your specific ballot at www.vote411.org
VOTE411 is also available in Spanish